A Memoir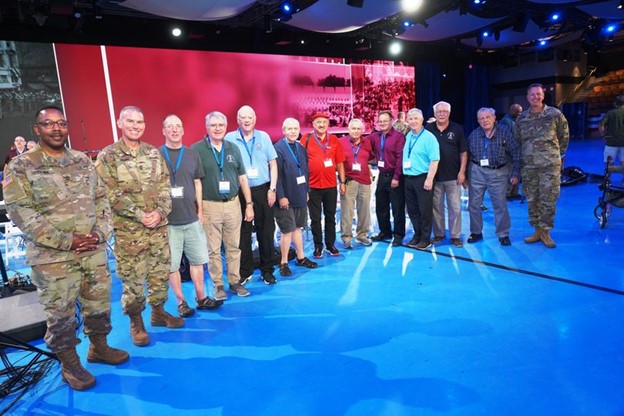 This week I travelled to Washington, DC to play in the Alumni Band celebrating 100th Anniversary of The United States Army Band. For many of the recent years they have had alumni bands, but I was never able to make it due to work conflicts. But the 100th only happens once and I was able to go. It was especially encouraging to know that Dan Perantoni and Chester Schmitz would be there too. We were in the concert band together in the mid 60's, during the Viet Nam War.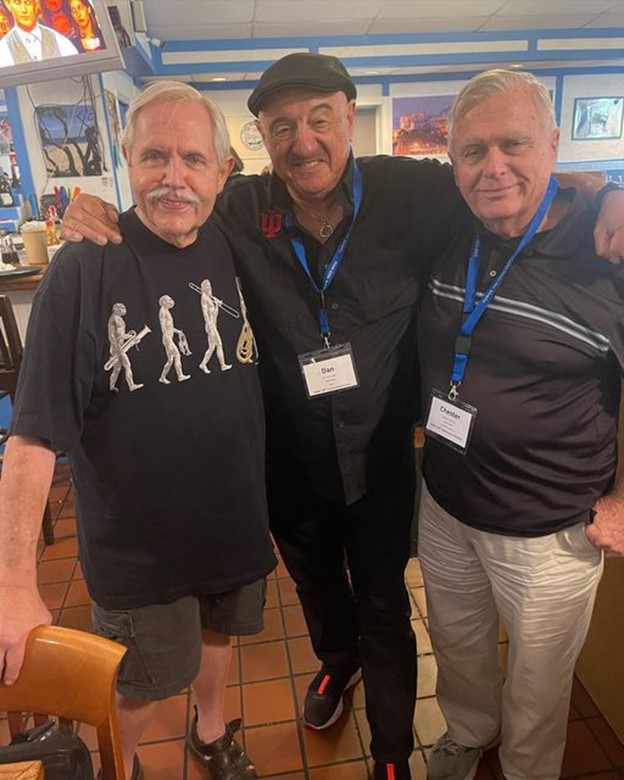 I graduated from Indiana University of Pennsylvania in 3 1/2 years in January 1965 with a Music Education degree. But mid-year there were no decent jobs available. Just by chance I went to a TUSAB concert in Harrisburg. After the concert I went backstage and asked the Principal Tubist, Paul Scott if there were any tuba openings—and he said "yes, come to DC and audition". I had no tuba of my own, so I auditioned on the college's 3 valve King BBb recording tuba. To my surprise I got in. It was the most important piece of good fortune in my professional career. Afterwards I thought of myself as a tuba PLAYER! I likely would have been drafted into the War. That January I went off to Ft Knox, Kentucky for 10 grueling weeks of Basic Training. I hated it but lost 30 pounds and felt great.
When I got to the band in April I was blown away with the caliber of musicians in the band. We had a six-tuba section in the concert band led by Scott with Bob Pallansch, Leo Hurst, Schmitz, Perantoni and me. Chester, Dan and I only spent the required 3 years in the band and have gone on to quite successful careers in the tuba world. Schmitz became the Principal Tuba if the Boston Symphony—and what a nice man he is. I am so glad to re-connect with him Perantoni had a brilliant career as a soloist and professor–ending up at Indiana University. (Of course, he is my Amigo). Dan has coached more successful tuba and euphonium players who won jobs in the US Army Band and all the other special bands than any other teacher—several were there in the Alumni Band. The highlight of my career was as a busy tubist in the Hollywood Studios, and I always say, I learned to sight read in TUSAB–which set me up to be successful in the recording business. Of course, we were young "nobodies" at the time. But Chester and Dan blew me away with their playing and became early idols of mine—as did Bob Pallansch.
To have us all return to play in the Alumni Band this year was a special experience. I believe there were 11 returning tubas—all very successful tuba players. String Bass player Eric Seay was playing bass in the band too. He is a fine tubist as well.
I had to leave LA early in the morning on Wednesday to fly to DC. When we got to St. Louis, they canceled the rest of my flight due to weather and I was forced to spend a night there in a hotel. So, I decide to call Mike Sanders, the retired Principal Tuba of the St. Louis Symphony. Mike had been a high school student of mine who went on to a great career. He was free that evening and took me to a terrific Italian restaurant and we shared a cool evening.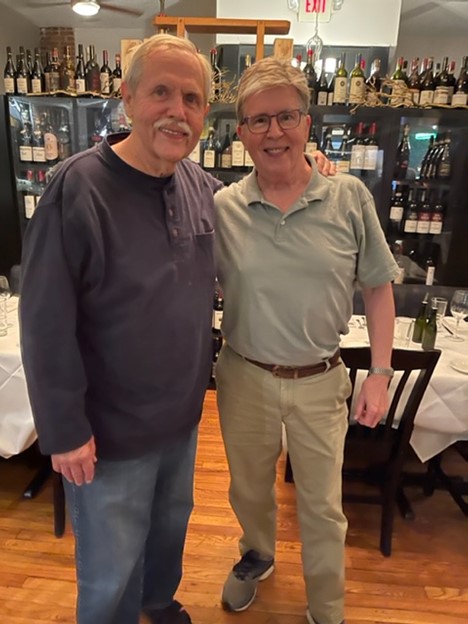 My postponed flight to DC was resumed Thursday morning which meant I would miss the 1st Alumni Band rehearsal. But I did get there by noon to attend a Tuba lunch at Elena's Greek restaurant. It was wonderful see those old friends that represented 7 decades of TUSAB tuba players—starting with Peter Hammel from the 50's. That evening they held reception for all at the Ft. Myer Officer's Club–then Dan and I retired to our hotel.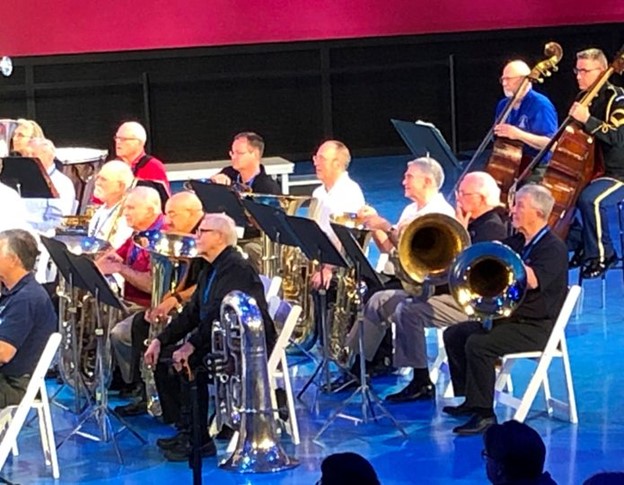 From Jeff Arwood: Greatest tuba section I ever played with! Left to right front row: Chester Schmitz, Daniel Perantoni and Jim Self. Back row left to right: David McCormick, John Taylor, Peter Hommel, Dave David Zerkel, Jack Tilbury, Sande MacMorran, Jeff Arwood.and Eric Seay on String Bass
On Friday morning we had the last rehearsal in the "gym" on base. It was LOUD but really fun.
At the concert that night an audience member told me it was the 1st time that he heard a tuba section that was louder than the Herald Trumpets.
It was a huge band and the concert with alums and a few current band members as "ringers". It was conducted by the present Commander, Col. Esch and several retired Commanders and featured the famous US Army Herald Trumpets, Army Chorus, Brass Quintet and instrumental and vocal soloists. Of course, a lot of the pieces were patriotic songs with great arrangements, but also included selections from West Side Story and the 1st Movement of the Hindemith. Symphony in Bb for Band. (On a side note, the Hindemith was written for and premiered by The US Army Band in 1951. My favorite musical memory of my time in the band was a summer concert on a barge in the Potomac River at the Watergate. We played the Hindemith with that great 6 tuba section and the huge sound of the great piece was overwhelming). To play it again last night (especially with Dan and Chester) had me practically in tears.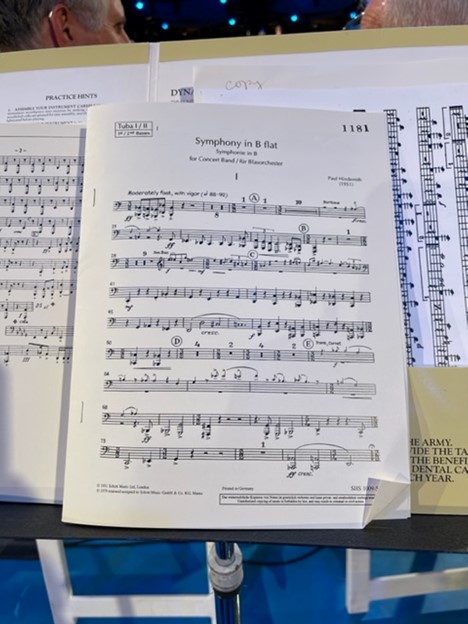 In the middle of the concert they asked all the alumni who had been members during the Viet Nam War to  stand up and they presented us with special commemorative pins. While I am not usually a "rah rah" military guy, I was certainly moved by the memory of those who died in that horrible war and felt the great good fortune to have been in the band at the time and not to kill or be killed there.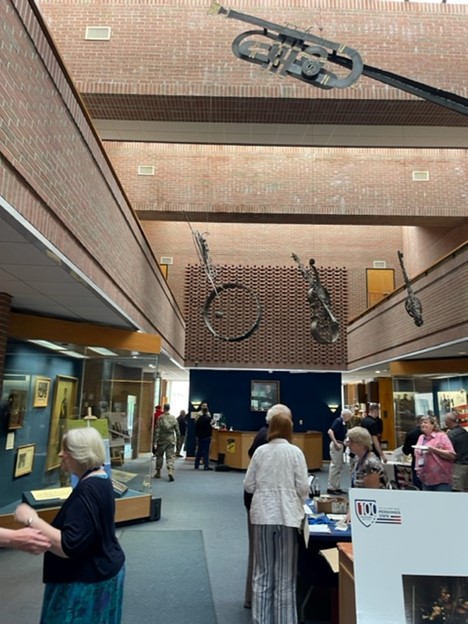 Foyer of the US Army Band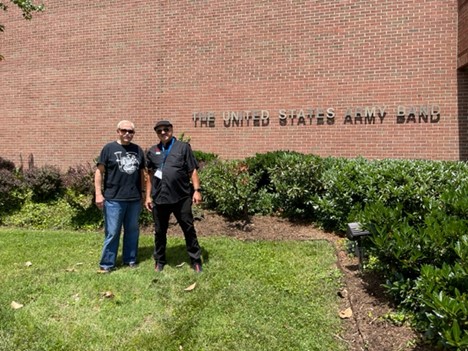 Another reception after the concert followed and the next morning, we had an alumni breakfast at Elena's. Afterwards we all went to the Tomb of the Unknown Soldier for a wreath laying ceremony. It was poignant and brought back memories—and was hot and humid which reminds me of why I live in California.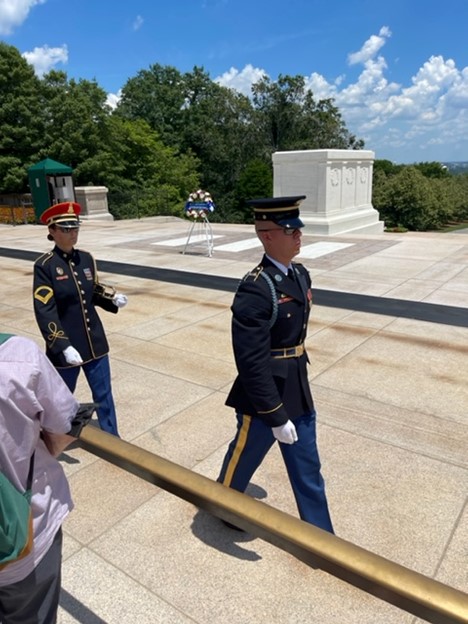 The band and everyone made me feel special. I also have hopes that TUSAB will perform my piece "Tour de Force, Episodes for Wind Band". I would go anywhere in the world to hear that!
It was great hangin' out with my LA friend Tom Brown who had been a trumpet player and arranger in the US Army Blues big band. He had a great career in the music prep business for Hollywood movies—and wrote cool charts for me over the years. Several retired career tuba players in the band joined the Alumni Band and did a lot if the organization of the event. Among them were Jeff Arwood, the former virtuoso solo tuba with TUSAB, was everywhere. Jack Tilberry played tuba in the Brass Quintet that night and was as musical as ever. Sande MacMorran, who replaced me as tuba professor at the University of Tennessee was there. He had been the original tubist in the Army Brass Quintet. John Taylor as always was a lead organizer and photographer for the event.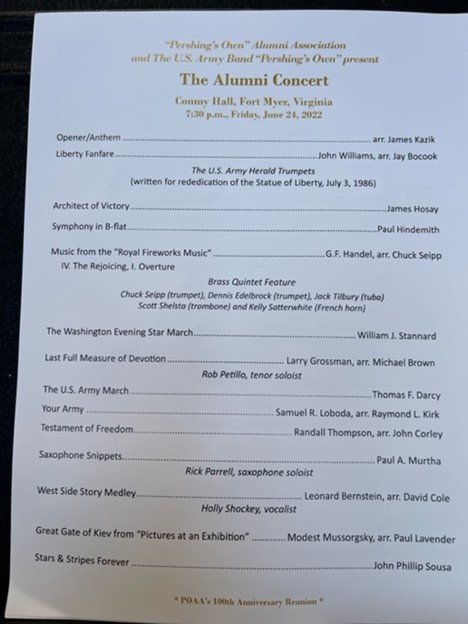 While playing the concert my mind sometimes reminded me if my feelings of being an American. I am especially worried in recent years of drifting away from democracy—especially this week in the Supreme Court—in this same city. But ultimately, I think we will find our way back to the broad middle politically and music may be one way to bring us together. I am grateful to be able to share that universal language of love that ALL musicians have. 20 years ago, I made a unique CD called "My America" which was a kind of travelogue around our country. It included our most peaceful patriotic song, "America the Beautiful". Recently I joined up again with master arranger Kim Scharnberg for a sequel to tha–which I plan to call "My America 2–Destinations". This Army Band concert gives that project special meaning now. Stay tuned!
The reunion and concert left me with some great memories and a sense of pride in our country—despite the travesty going on (at the same time) across the Potomac at SCOTUS.
I am writing this on the plane home to Los Angeles with a heart full of memories and the love of great friends.
Jim Self
6/25/22